Thursday, January 2, 2020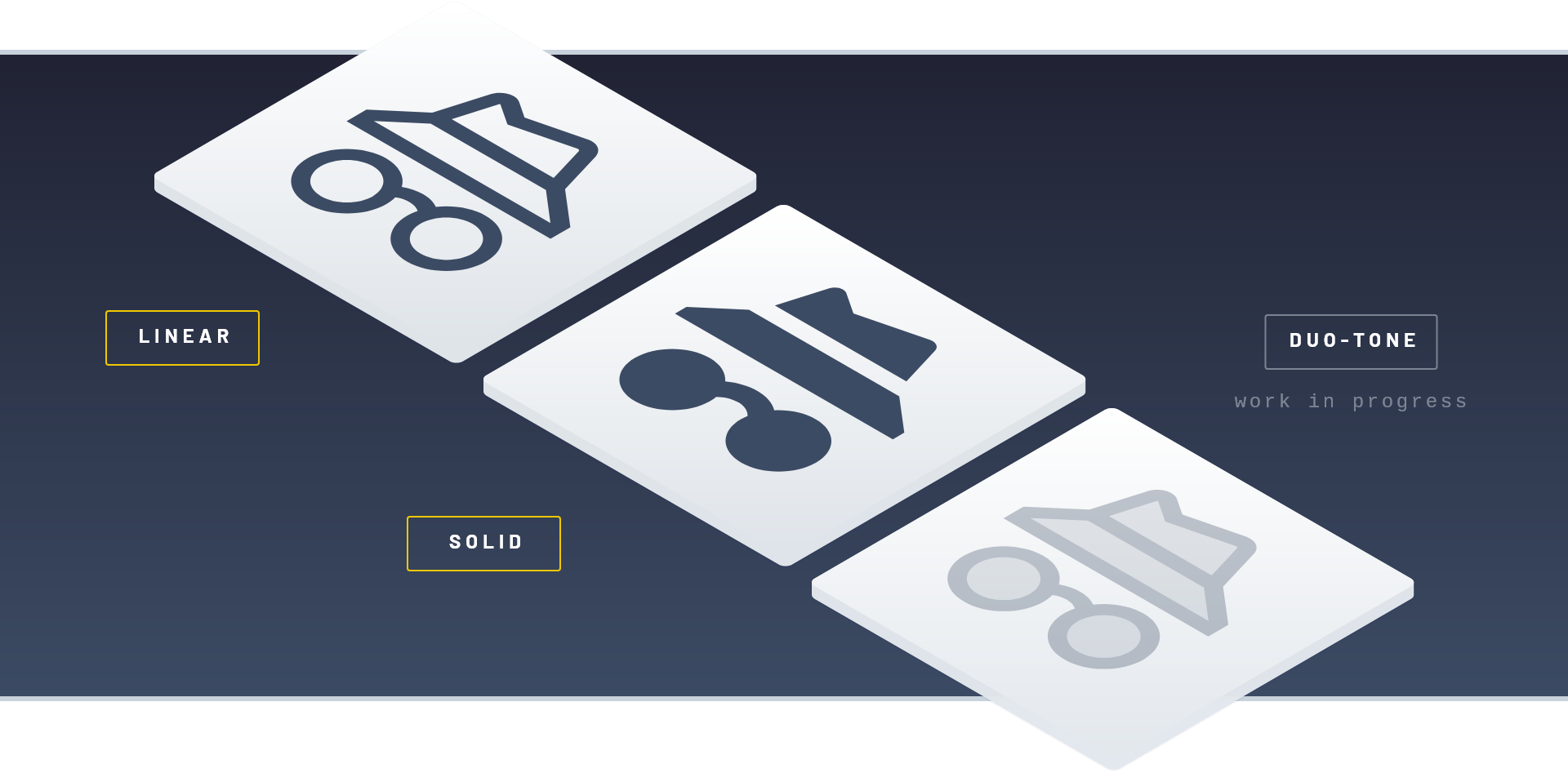 Webpage or an app interface means nothing if it's not glued with sexy set of icons. You know it best. So to be honest, we've got an answer for above question. But… there's always a "but" 😉 You may ask why we let more than 3000 icons to be downloaded for free? X-mas gift, Black Friday in December, New Year's madness? No way – from now on, you can use CoreUI icons for free. We're open source, so it should be for free. Save your time and drag them in your design.
Even though it's open source, the origin of the CoreUI icons lies in commercial product. We've been designing various templates for almost two decades and many times our customers asked us about the icons they could use in their designs. Font Awesome? Custom design? Every time we got that question, we did the same – design our very own icon set. And after few years we noticed that our design and "sense of style" is something which goes in hand with the most UI & UX projects. But the breakthrough came with an order which we got from LG Electronics Korea. This well-known South Korean industrial giant operating on the global market, engaged us with the creation of a concept and designing a massive set of interface icons for their upcoming cell phone models, including the G series. The company wanted to put a new life into the UI of their new line of products and sought someone who would be able to provide an unbiased outlook on the way LG's new mobile phones should interact with their owners. You can imagine that dealing with a customer as large and globally recognized as LG sets the quality bar really high and translates into great responsibility. But you know what? We did it, cause we feel the same responsibility when anyone of our customers asked us to do the same. The task that we faced wasn't anything but easy: analyze the vast array of LG's UI requirements, correctly interpret metaphoric descriptions and align the phone's countless functions with corresponding visuals. We had to produce a unique icon set that would complement the design of the company's new phones. The first phase narrowed the scope of work down to 2 concepts that were discussed with LG's design team and later merged into one primary concept that CoreUI continued working on. By combining the best aspects of both initial ideas, our designers achieved great readability and clarity while keeping the icons lightweight and elegant. Once the overall approach was approved, the team started working on the main part of the project and eventually delivered over 500 interface icons. That was a huge step in the direction of our very own CoreUI's icon library…
And as you know, CoreUI Icons is a set of more than 3000+ icons available in the most popular formats like SVG, PSD, Webfont and PNG. But the best is yet to come – more than 522 of these icons is available completely for free. We're known from well-tailored framework solutions prepared for Angular, Vue.js, React.js, but it means nothing without sharp & smooth icon set with marks in SVG, webfont and raster formats. They are available in solid and linear styles and if it's not enough, you can choose any of more than 1k duo-tone icons. Ready to use fonts and stylesheets that work with your favorite frameworks was our motto – so we launched this well balanced combination – one of the biggest set available in the net. And most of all, we can ensure you that from now on you'll have a chance to get these coherent and nice looking combination as an free option. CoreUI icon unified different designs and packages in one, smooth icon set. If you feel like going in, let us know.
Cheers
CoreUI Team