Wednesday, April 13, 2022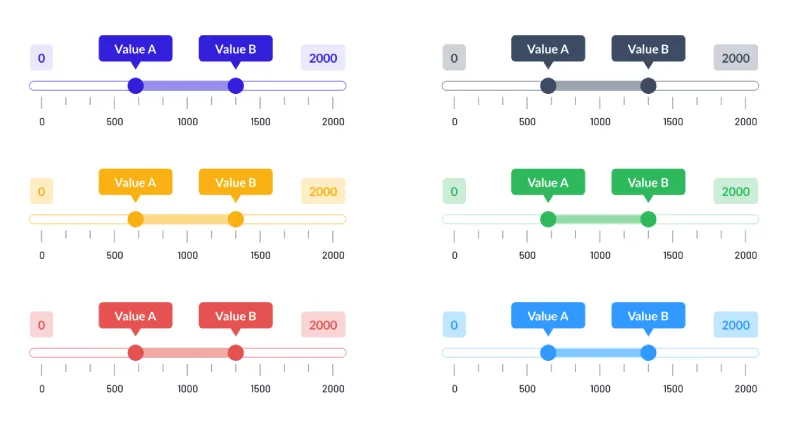 Why React?
To answer that, we could just use this table and say – it's obvious: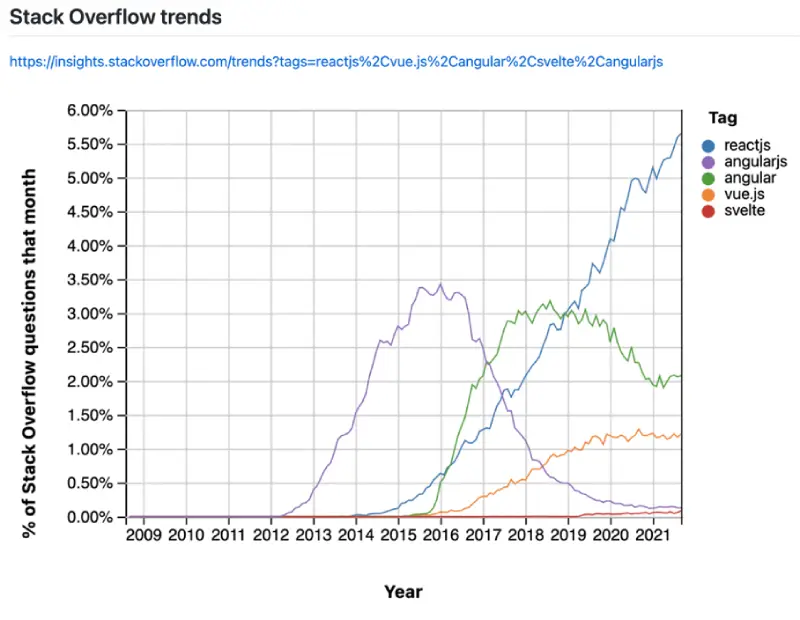 But the reality is never black and white… React is by far the most popular front-end framework/library and continues to grow faster. But there's a "but" [did you notice, that there's always a "but"?] Like React is more loved and "wanted" than other front-end frameworks but the satisfaction tends to decrease with popularity. True?
What is React?
CoreUI loves open source, so there's no wonder then, that React is an open-source JavaScript library both for the web as well as mobile apps. It combines conveniently with other JavaScript frameworks and libraries. And most of all, it contains tiny, standalone bits of code called components. Like e.g. you know CoreUI's React Dasboards for years, but React UI components were always something you've been asking us to code. And so we did it: https://coreui.io/react/demo/4.0/free/#/dashboard
Sexy (Best?) React UI Component Libraries
The nice thing about components is that they're modular even without many app-specific dependencies. So no one can stop you to reuse the components, the same cool apps and interfaces can be built very fast. Here, at CoreUI our devs work every day to make our React UI library better and handier – in accordance with your needs (or rather your product needs). But they are not lost in space, so they see what other React UI libraries can offer. So here's a shortlist of the sexiest React UI libraries. Are you ready to go? Before you start your next React project, take a minute or two to scan this list of best React UI component libraries that can help you create an awesome-looking UI.
React Bootstrap (aka fallen star? ;)
As the name suggests, React Bootstrap provides React components built with popular CSS framework, Bootstrap.
React Bootstrap did well to remove most dependencies from the Bootstrap JavaScript, such as jQuery, and it was built with compatibility and a11y in mind. It also comes with a wide variety of components.
Link https://react-bootstrap.github.io/
Ant Design (aka rising star?)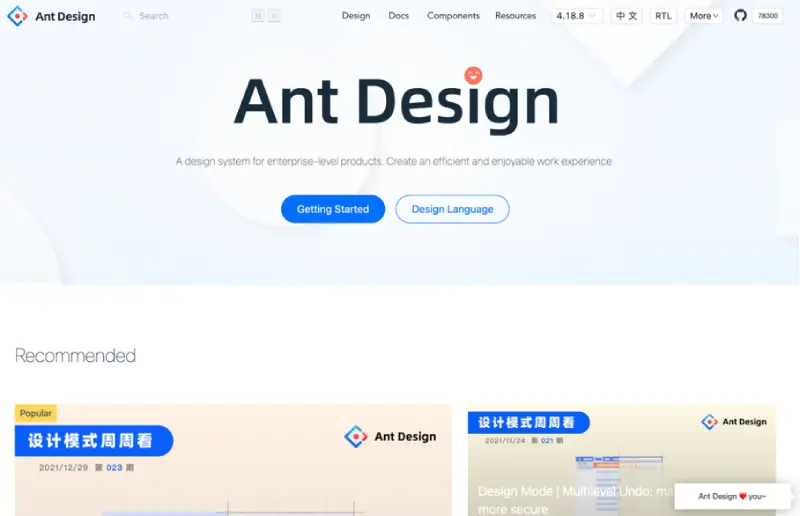 Ant Design is getting its momentum as one of the most popular React UI kits in the world. With over 17K stars on GitHub, it tops the list as one of the most downloaded React UI kits. We like that Ant Design promotes global design patterns and has a lot of features e.g. theme customization, React components, internationalization support, etc.
Link https://ant.design/
MUI (aka Material UI)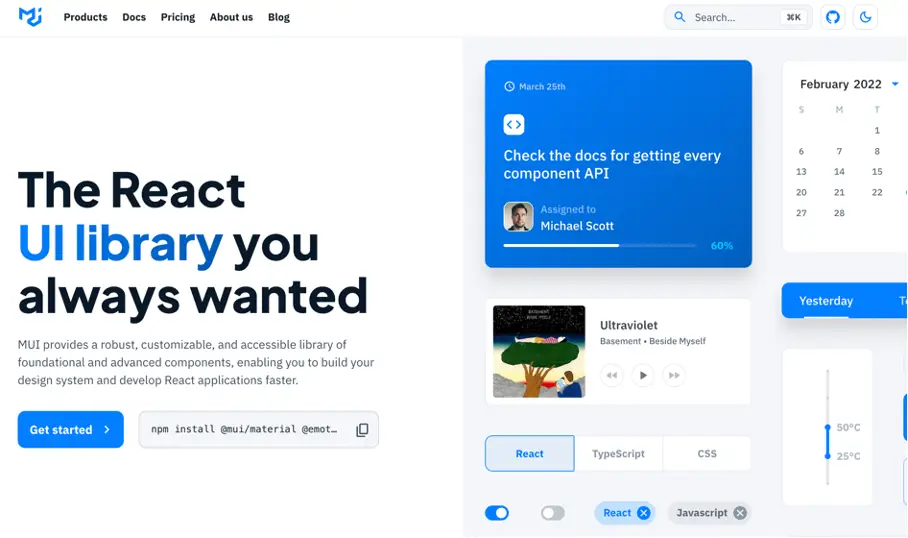 The numbers are good and can't be wrong – it is used by more than 745,000 projects on GitHub. Why? Seems to be a straightforward and customizable React components library based on Google's Material Design. CoreUI likes simple solutions, and MUI seems to offer an entire design system. It comes with a system of guidelines, design principles, and best practices of UI design.
Link https://mui.com/
CoreUI React UI components library (aka we love it)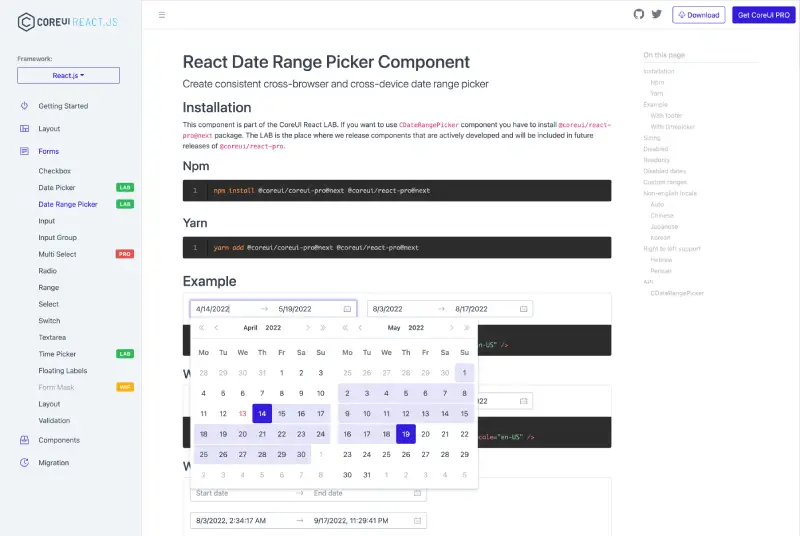 You know CoreUI's approach: keep it simple. That's why React Admin Dashboard Template & UI Components Library open a brave new world. As time is our most valuable asset, we've always wanted to help you save it by creating simple, customizable, easy-to-learn React.js UI components and React.js Admin Templates. Why? They cut the development time. CoreUI lets you save thousands of priceless hours because it has everything you need to create modern, beautiful, and responsive React.js based applications.